We have developed strong relationships with the nation's most effective drug and alcohol rehabilitation centers. Call us today. We can help: (866) 781-3882
Recovery from addiction may involve medication-assisted treatment, counseling and other forms of support. Many individuals also seek to develop healthy new habits to support their recovery mentally and physically. Physical activity during recovery can make all the difference.
The Benefits of Exercise in Addiction Recovery
Exercise and addiction do not always go together. Before starting recovery, a person may not always feel ready for exercise and physical fitness. Once recovery begins and the body starts to heal, however, exercise offers several benefits:
It's good for mental and emotional health: Fitness activities have been shown to improve cognitive function and reduce depression and anxiety. The positive impact on mental health can be especially beneficial for those going through recovery. Exercise also feels good, which is an emptional benefit in itself.Exercise improves physical health: Exercise has been proven to promote cardiac health, reduce the risk of cancer and lower the risk of type two diabetes and obesity. This can be especially important for individuals in recovery who are facing health challenges or who want to make a commitment to future wellness.Exercise can provide a new community and healthy habits: Before recovery, an individual's social life is often focused on substance use. A community that supports recovery is essential. Joining running or hiking groups, going to the gym and taking part in other fitness activities can help those in recovery make new connections and fill their time with a healthy activity.Fitness can build self-esteem: Sticking to a fitness program or new regimen may build self-esteem and discipline, as can seeing the physical results of exercise. Seeing a healthier, fitter body can help build confidence and aid in recovery.
While researchers recommend a multi-pronged approach to recovery, they have found exercise to be an important component. In both animal and human studies, outcomes for opioid, cocaine and other substance addiction recovery improved with the addition of exercise.
re You Ready to Begin Recovery?
If you are ready to begin recovery with medication-based treatment, counseling and other support, go where change begins — MedMark Treatment Centers. Find the closest treatment center and start the process by contacting MedMark today.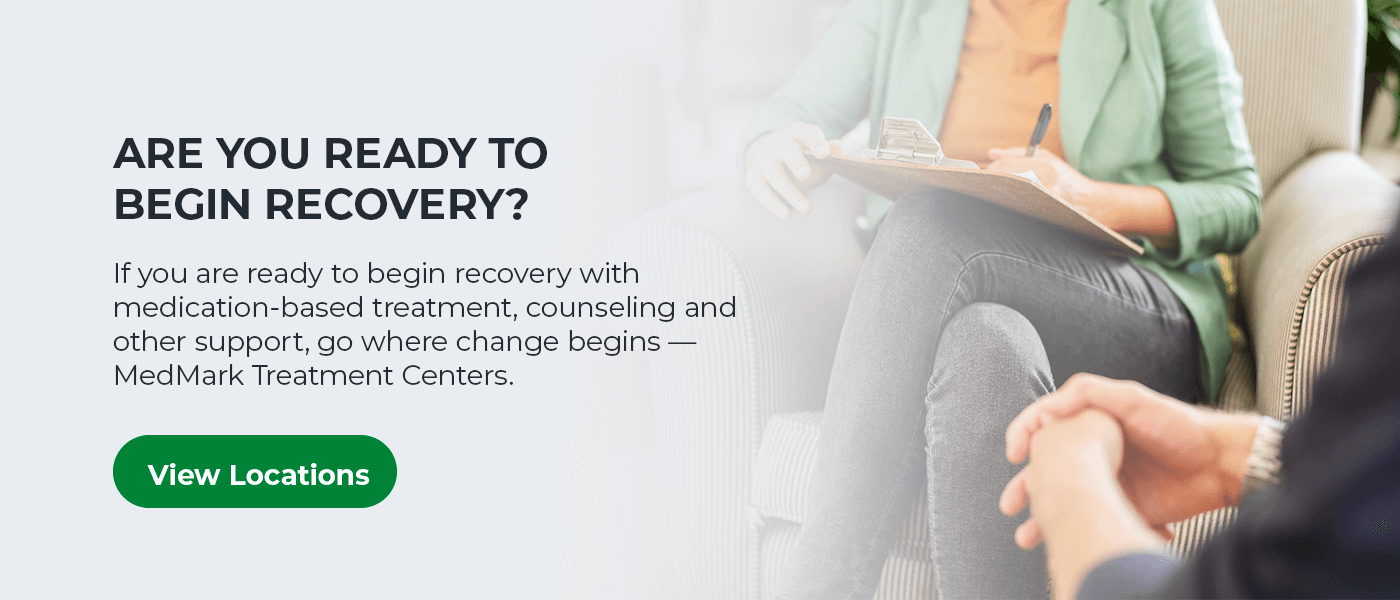 The post The Benefits of Exercise in Addiction Recovery appeared first on MedMark Treatment Centers.